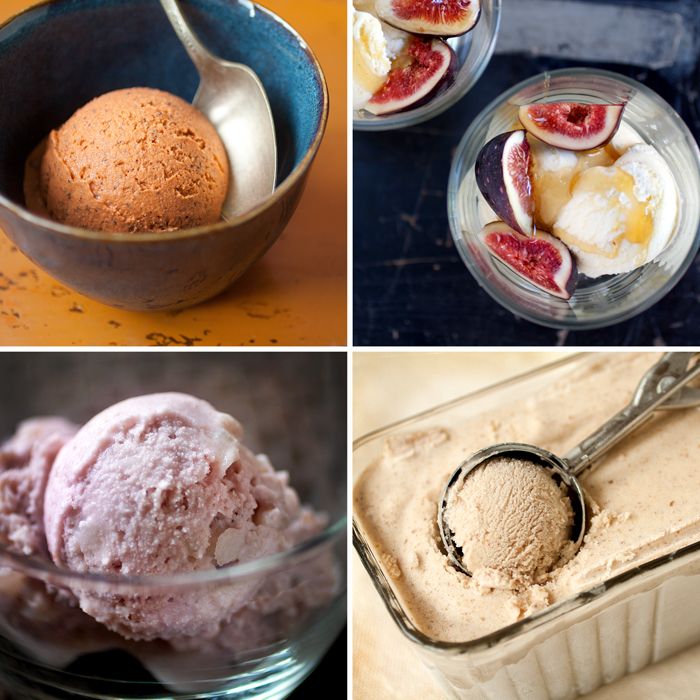 I've been a little obsessed with making ice cream lately. It's the perfect activity to break up a day of staring at a computer screen editing images. I love finding unusual recipes, such as Secret Breakfast, or Ube, but I also like to make a better version of an old favorite, like this cookies and cream recipe. Not to mention all those leftover egg whites that I can put to use in my new favorite cocktail (pictured below). There is just no end to the win. Here are the delicious creations, with links to the recipes. I did end up making Humphrey Slocombe's Secret Breakfast--twice--but because of the bourbon, it didn't freeze well and looked mushy and weird in the photos. Of course it still tasted good.
Top photo (from top left):
1.
Thai tea
2.
Buttermilk
3.
Ube (purple yam and macapuno)
4.
Chestnut
Bottom:
1.
Rice gelato
2.
Cookies and cream
3.
Halvah
4.
Pistachio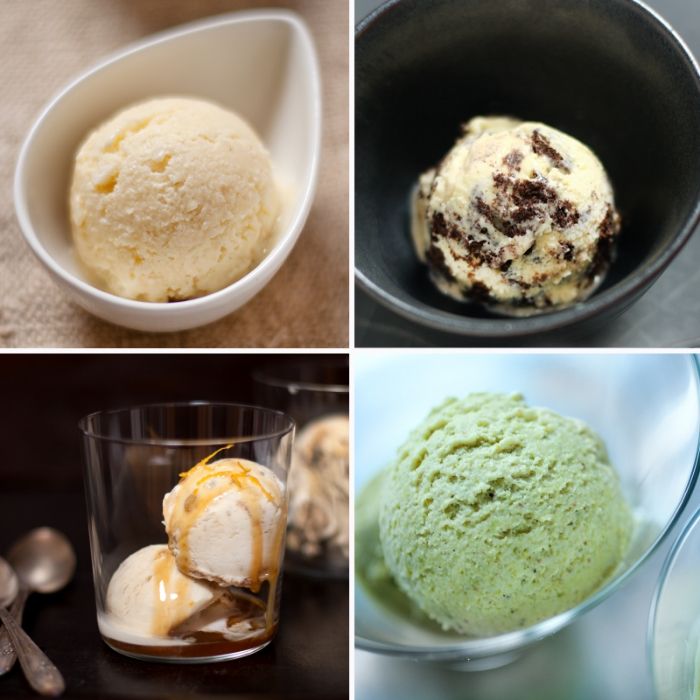 Put those egg whites to use! Cocktail with saffron-infused brandy, Islay scotch and a bunch of other goodness. From
The Bar Chef
by Frankie Solarik. Ian's friend Ray sent us the recipe for this drink, called "Saffron Meets Scotch." Believe me, you'll want to attend that meeting.