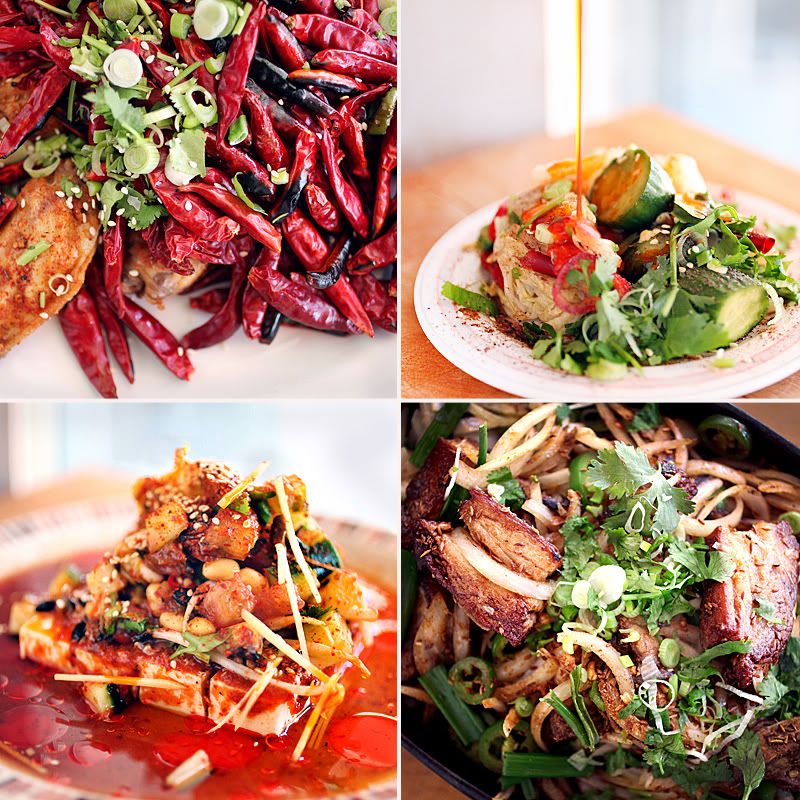 Mission Chinese Food is getting so much national attention, I feel I have nothing to add but these spicy pics! Some recent press:
-
New York Times Magazine
-
Bon Appetit
-
Food and Wine
and, finally, the
article
I shot these pics for.
From top left:
1) Fried chicken wings buried under dried red peppers
2) Szechuan pickles
3) Tofu with roasted chile and soybeans
4) Cumin lamb belly
The food really was as inventive, surprising and "addictive" as they say. Also infectious were Danny Bowien's charm and enthusiasm.