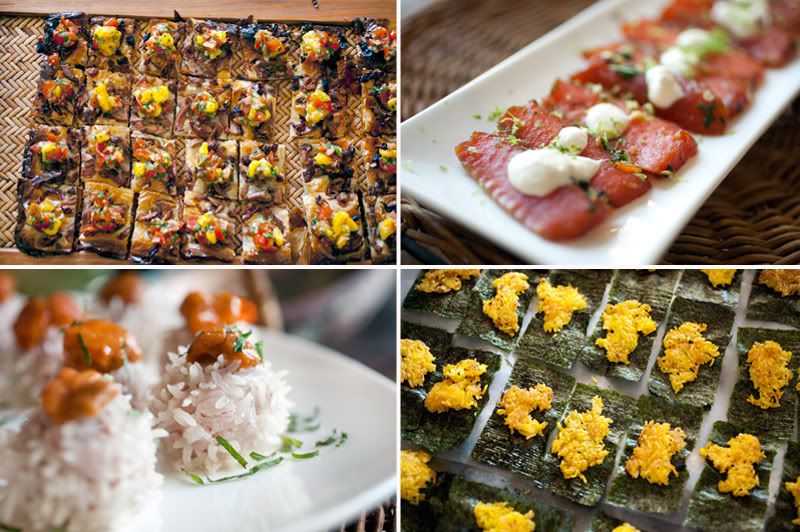 My friend Cynthia hosts dinners at her home that are open to the public. There's usually some mix of friends, friends of friends and foodies who found out about it and purchased tickets online. She has formal dinners with assigned seating, but this one is a casual appetizer party where huge platters of delicious apps pour out of her kitchen and are instantly gobbled up. Heaven! Here Cynthia shows off the uni and abalone she just dived for up in Mendocino. Yes, you heard that right: she plucked this uni and abalone from the freezing cold waters off the Mendocino coast with her bare hands! Yikes.
Above, from top left:
roasted duck flatbread topped with mango salsa
soy-marinated salmon topped with creme fraiche and grated lime zest
steamed rice dumplings filled with pork and topped with fresh uni
a platter of nori and saffron rice that will be topped with more fresh uni
Below:
uni and saffron rice appetizer
(drunk?) friends of Cynthia's enjoying themselves (!)
Cynthia cranking out paper-thin slices of abalone
abalone app with ponzu and scallions.